2018 Annual Conference
April 29 - May 2, 2018            Kansas City, Missouri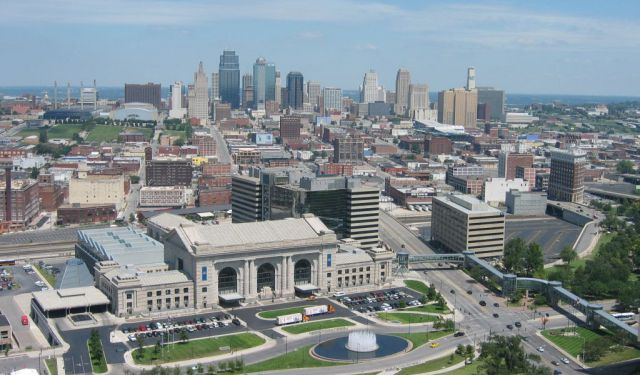 Pioneering on the Plains: Forging New Directions in Family Formation
The 2018 annual conference is quickly approaching and we are excited to be hosting this year's incredible conference in the BBQ and Jazz Capital of the World, Kansas City, Missouri!  We have lots of events planned and an excellent CLE schedule so plan your trip now.  If you are an Academy Fellow, or a sponsor or exhibitor, you will not want to miss it!
Conference Events
Sunday Evening Event
Welcome Reception and Cocktail Party at Conference Hotel 
Monday Book Club at the Negro Leagues Baseball Museum 
The Negro Leagues Baseball Museum is closed on Monday but we have arranged for a private opening in the afternoon. Since Book Club will be reading a baseball book this year, "I Was Right On Time" by Buck O'Neil, it is only natural that they meet at the museum but everyone else is welcome to explore the Museum as well.
Monday Evening Event
On Monday evening we will be having our Dine Around. We will be following the same format as in Montreal with the survey and assigned dining spots. Registered attendees should expect to receive more information as the conference nears. 
Tuesday Evening Event
This year our Gala will be at the WWI Museum. Attendees will have access to the collection while enjoying music and Hors d'oeuvres. Transportation will be available. 
Early morning spin and yoga classes are also being planned and will be announced prior to the conference. 
Tickets to all evening events are included with conference registration. Tickets for evening events only may be purchased for guests along with your registration. Special discounted tickets are available for children ages 5-18 (under 5 are free) as well. 
NOTE: This is a Member Only conference. Please visit the conference tab on the Member Only page to register.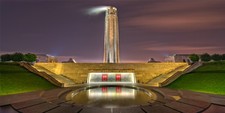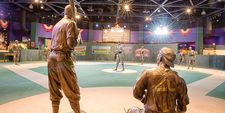 Want To Review The Final Syllabus Before The Conference?
Click here for the most up-to-date version of the conference schedule.

Register Now!
Interested In Sponsoring or Exhibiting?
Sponsorship Information
We have several sponsorship opportunities available for Kansas City (see below). All sponsors will receive 2 tickets to all meals and social events, plus signage and the opportunity to address attendees for up to 5 minutes at the sponsored event as well as recognition on the website. Sponsorships over $2500 will also receive a complimentary exhibitor table, while available. If you are interested in being a sponsor or would like to see what sponsorship opportunities are still available, please contact Executive Administrator Jennie Sullivan at admin@adoptionattorneys.org, or our Sponsor/Exhibitor Chair Sherriann Hicks at s.hicks@adoptionattorneys.org or by phone at (678) 985-3011.
Sponsorship Opportunities and Pricing
WiFi
$12,500
Sunday Break
$2,500
Welcome Reception
SOLD
Monday Breakfast
$2,500
WWI Gala Event
$10,000
Monday Newcomers Breakfast
SOLD
Lanyards
SOLD
Monday Break
SOLD
Transportation
$3,000
Monday Lunch (with designated time to address attendees)
SOLD
Bag Sponsor
$5,000
Tuesday Breakfast
SOLD
Conference Folder
SOLD
Tuesday Break
SOLD
T-Shirt (New Name)
(3 available)
$2,500
Tuesday Lunch
$3,500
A/V
(2 available)
BOTH SOLD
Wednesday Breakfast
$2,500
Charging Station
(2 available)
BOTH SOLD
Wednesday Break
$3,500
Negro Leagues Baseball Museum
SOLD
Don't See What You Want?
Suggest a Sponsorship.
Exhibitor Information
All Exhibitor only spots have now been sold! If you are interested in having an exhibitor table in Kansas City, you may still do so by chosing from one of the available $2500 and over Sponsorships listed above. 
Sponsors and Exhibitors are welcomed and encouraged to attend the daily meals, breaks and evening events along with the registered attendees. Sponsors and Exhibitors may also take advantage of the discounted room rate by booking rooms using the link below. 
Hotel Information
Sheraton Kansas City Hotel at Crown Center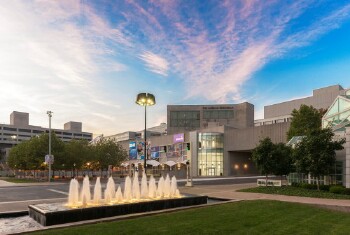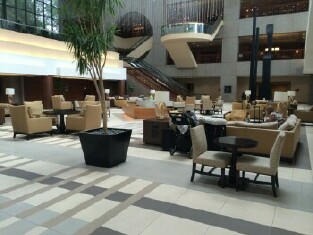 2345 McGee Street
Kansas City, MO 64108
(816) 841-1000

Room rate: $164/night plus taxes
Getting Around in Kansas City
Transportation To and From the Airport (Kansas City (MCI) Airport)
Taxi
Taxis at Kansas City International Airport can be requested by using any of the phones present in the terminal buildings. The Airport Police officers can order a cab when there are none in the rank. Approximate one-way fare is $50.

Phones for taxi service are located both inside and outside the terminal at each bag claim area and at other strategic locations outside the terminal exits. Make sure that you give the dispatcher your exact location.

External Shuttle
Scheduled shuttle service can be arranged through Super Shuttle. Service between the KC airport and our conference hotel runs from 6:14 a.m. to 5:45 p.m. The costs for a one-way fare is $18; round-trip is $31. The service is the Blue Van. 
Transportation Around Town
Kansas City Streetcar
Sit or stand while you ride through the heart of Kansas City's downtown. The 2.2 mile route along Main Street connects the River Market to Union Station/Crown Center with 16 stops to get you to your destination. The Streetcar is FREE to ride. 

Hours of Operation
Monday-Thursday: 6AM - Midnight
Friday: 6AM - 2AM
Saturday: 7AM - 2AM
Sunday: 7AM - 10PM

Destinations/ KC Streetcar Stops
Union Station (Pershing & Main)
Crossroads (19th & Main)
Kauffman Center (16th & Main)
Power & Light (14th & Main)
Metro Center (12th & Main)
Library (9th & Main)
North Loop (7th & Main)
City Market (5th & Walnut)
River Market North (3rd & Grand)
River Market West (4th & Delaware)
What to Do Around Town
For a complete list of all the attractions, museums, dining/night life, shopping, and sporting events that Kansas City has to offer, visit the official Kansas City website.  
Here are a few of the highlights:

Our Awesome Sponsors
Visit All Our Exhibitors During The Conference
National Background Check, Inc.
Second Chance Adoptions 
Surrogacy Choices, LLC
Adoption.com
My Adoption Advisor, LLC
Surrogacy Escrow Account Management, LLC
Passport & Visa Advisors
New Life Agency
Indikon Media
Adoption Choices of Kansas
Our Chosen Child & Hopefully Parents
ART Risk Financial & Insurance Solutions, Inc. 
Martin Pringle
Your Adoption Finance Coach
AdoptMatch
Spence-Chapin Services to Families and Children