Safe Haven Laws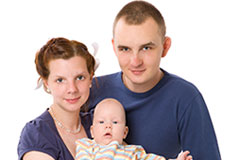 Safe Haven statutes allow women with newborns to relinquish the baby legally and confidentially with authorized caregivers, in designated locations, rather than abandoning them unsafely or directly harming them. The purpose of Safe Haven laws is to reduce the number of infant deaths and traumas through unsafe abandonment.
Safe Haven statutes work by providing the birth mother a non-threatening escape from her crisis. Once legally relinquished, the babies are placed for adoption. 
Safe Haven laws typically regulate the age a newborn must be to qualify as a newborn, the designated Safe Haven locations, and the nature of the protection afforded the birth mother.
As of February 2008, all fifty states have enacted safe haven laws for the protection of at-risk infants. Only the District of Columbia is currently without this child welfare safeguard.
For more information about safe haven laws click here.